April 02nd, 2016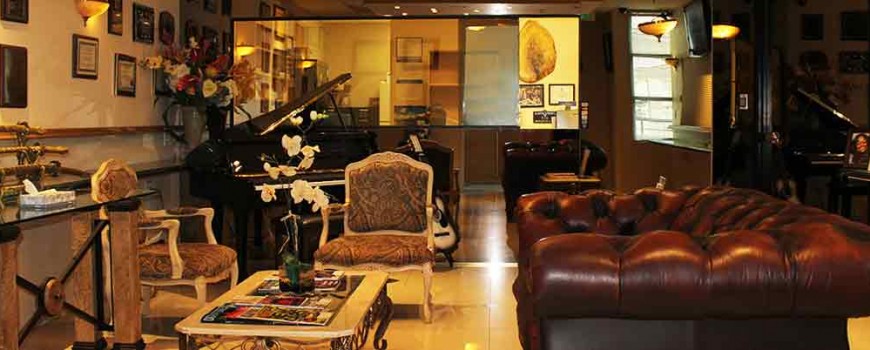 Emergency and Cosmetic Dentistry Made Easy!
At Lasting Impressions Dental Spa we provide quality cosmetic dentistry in a family oriented environment that includes comfort, trust and education. We establish rapport with patients and staff to create a positive and rewarding experience for both. We take pride in our patient-centered practice, by offering a wide range of dental services, which includes preventive, restorative, reconstructive, sedation and cosmetic dentistry. Encino Dentist Dr. Isaac Kahen Kashani, offers high quality dental care in our state of the art practice that leaves patients with life changing out comes.
We do anything possible to make dental visits pleasant and convenient for our patients, starting from our pain free dentistry to after hour and weekend appointments. We at Lasting Impressions Dental Spa care about each person that walks through our doors by listening and understand each individuals needs based on their unique story to create a relationships that go above and beyond their dental care and leaves them with long lasting impressions!
Want to meet everyone's favorite Encino Dentist, Dr. Isaac Kahen Kashani?
If you live in Encino, CA or any of the adjacent cities such as Tarzana, CA, Sherman Oaks, CA, Reseda, CA, Studio City, CA and as far as North Hollywood, then look no further for a dental team committed to giving you the best.
If you are looking for an experienced pain free dentist, super professional in invisalign, veneers, emergency dentistry, sleep dentistry, dental implants, root canal and other general or cosmetic dentistry services, contact us today to schedule your first appointment for an effective consultation with cosmetic dentist Dr. Isaac Isaac Kahen Kashani.
At Lasting impressions Dental Spa, your smile and comfort in our top priority. Get treated and have your beautiful smile designed, experiencing no pain just like you are passing a couple of hours in a spa center.