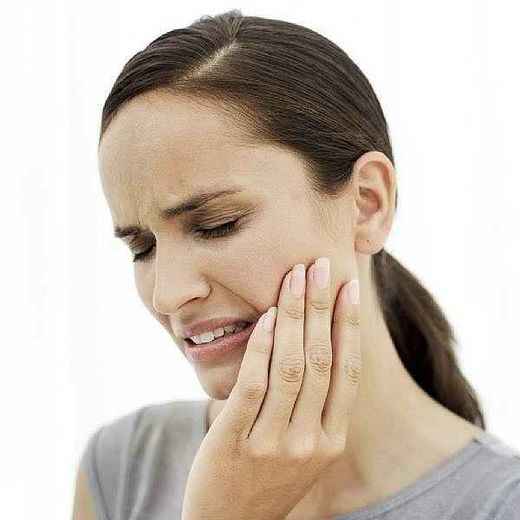 A proper dental hygiene routine requires taking special care of overall health of the teeth and maintaining them on a daily basis. However, over the lifetime, one might have to face numerous situations in which their teeth give them some or the other form of trouble. In most cases, such troubles are gradual and take time to manifest in the form of mild pain or visible damage. In other cases, the severity of the damage to the tooth may demand immediate action for relief. Such dental services fall under the category of emergency dental services.
At Lasting Impressions Dental Spa, a team of highly professional and recognized dental specialists can tend to any type of dental emergency that you face. We are located in Encino and cater to a large number of patients in the vicinity. Want to know more about our emergency dental service? Read on to find out more about us.
Which circumstances lead to the need for emergency dental services?
It is hard to recognize a gradual and ongoing infection or damage inside the tooth, so long as it does not begin to cause discomfort to you. However, you might come across a situation that may warrant the immediate attention of a dental surgeon or a specialist. The most common and obvious condition when you might feel the need to get help from a dentist is when you are feeling extensive pain in your gums or teeth. Such pain calls for a visit to your dentist immediately, so that he can examine your teeth and rule out any major issue. However, should your teeth be suffering from a damage or an infection, you can always rely upon the experts at Lasting Impressions Dental Spa, to treat and cure you at the earliest.
You can place a call to our office at any hour of the day and enquire more about our emergency dental service or ask for advice.
You may consider yourself in a situation of dental emergency if you are suffering from a sudden or impending dental condition that has led to pain, swelling or a discomfort of any type to your teeth. We would strongly recommend that you stop trying to help yourself with home remedies in such situations and seek our expert advice as early as you can. We suggest this only because we hold ample experience in such cases, where the patients only end up aggravating the situation and later regret not visiting a dentist at the right time. Therefore, before you end up damaging your teeth further with half true remedies, it would be a good idea to seek professional help to treat your teeth.
You might find yourself in a dental emergency in cases where an existing dental treatment starts giving problems to your teeth. This could be due to low maintenance or improper cleaning of teeth. Again, it is best to visit a dentist in this condition, as he would be able to examine and confirm the issue, helping you get the requisite care and treatment for your teeth. Besides this, other conditions that could amount to a dental emergency can be summed up as follows:
An infection in the teeth that pains extremely.
Loss of tooth filling.
Chipping or cracking of tooth.
Improper crown or bridge placement.
Accidental loss of tooth.
You might find yourself in a lot of pain and discomfort if you have to go through any of these dental problems. Contact our regular care number in case you need a dentist to take a look at your teeth. IF it is after hours please let the answering service know it is an emergency and they will be sure to get a hold of us right away, 24 hours a day  dental emergency service
Lasting Impressions Dental Spa has been the choice of many patients for many years now, to get treatment for various dental issues as well as to avail emergency dental services. We are happy to serve our patients and proud of our achievement for being able to treat each of our emergency cases successfully.
Should you be worried about a dental emergency?
Well, to be fair and frank, you do not want to find yourself in a dental emergency room and we sincerely hope, not to come across you in that room either. Facing regular and common dental issues is one thing. You could have multiple tooth cavities and wisdom tooth pains. However, as long as you are following a religious routine of maintaining your teeth, you should not have to see the walls of this room. However, facing an accident or neglecting your teeth for a long time may actually lead you right into this room. However, rest assured, our team of specialists and dental experts take extreme precautions and care, just to ensure that you have to go through minimal pain and inconvenience while you get treated at our clinic.
How can you take care of different dental conditions until we help you out?
While you face a dental emergency, you should immediately give us a call to inform us about your dental emergency. Once we are made aware of such situation, we will take all the necessary steps to relieve you of the trouble that you are facing. In the meantime, we suggest the following precautions to observe, so that you can bear the loop of time between contacting us and getting treated for the same. Take a look at some of the common dental emergencies that you may be facing:
Pain in the teeth: Instead of going for an aspirin or a general pain killer, we suggest that your rinse your mouth thoroughly and attempt to remove any object or food item that might be stuck in between the teeth, causing pain.
Broken or chipped tooth: Make sure that you carry the broken piece of the tooth to the clinic and use a cold compress to relieve the pain and reduce swelling.
Loss of tooth: More often than not, you might lose a tooth during an accident. While you make your way to our emergency dental room, make sure that you carry your broken tooth, immersed in milk and also take care not to scrub the tooth as you might damage the tissues.
Lost fillings and crowns: While most dentists will treat your crowns or bridges with utmost care and provide you with a lasting treatment, you can never be completely sure about the timeline for which it may last. Most dental treatments prove to be durable but remember that none of these treatments are permanent. Therefore, should you face an issue with a treatment that you availed previously, we recommend that you head straight to your dentist and get it restored.
Tissue injury: If you experience bleeding in the mouth from your gums, tongue or teeth, we recommend that you rinse the affected area with salt water and use a compress to ease the pain. Visit your dentist on priority to avoid further damage to the area.
Why should you choose Lasting Impressions Dental Spa for your dental emergency needs?
When it comes to taking an emergency dental service, you should reckon only the best. A dental emergency is a condition where you cannot afford to take any chances with the success of the treatment. As you may easily define a dental emergency, it is a state in which a patient suffers with extremely painful or inconvenient feeling in his teeth. Such a situation surely warrants an immediate as well as professional assistance from a practiced hand.
Promising to take care of you and your dental emergency, we at Lasting Impressions Dental Spa, assure you that our team of professionals and trained specialists, who work along the supervision of Dr. Isaac Kashani himself, are adept at handling and treating all cases of dental emergency. We claim this fact with an assurance given our past experience and training. The many testimonials that we receive from our patients, are an appreciation to the work that we perform and makes us feel comfortable and confident about our ability to handle any type of dental emergency.
At Lasting Impressions Dental Spa, we have a completely equipped area for such emergencies, which can be utilized at any hour of the day. All we need you to do is to give us a call right away as soon as you need our assistance for a dental emergency. After that, we promise to make the treatment ergonomic to you in every way possible. You can also give us a call right away to take a same day appointment in case of general dental examination.
How can you pay for emergency dental services at Lasting Impressions Dental Spa?
In order to prove our service to be every bit convenient as promised, we provide a host of options to our patients to make payment to us for the services availed by them. Not only do we accept cash and cheques at our clinic, we also provide the option to pay through credit and debit cards and EMI. We also accept major insurance plans at Lasting Impressions Dental Spa.
Call (818) 751-5100