May 02nd, 2015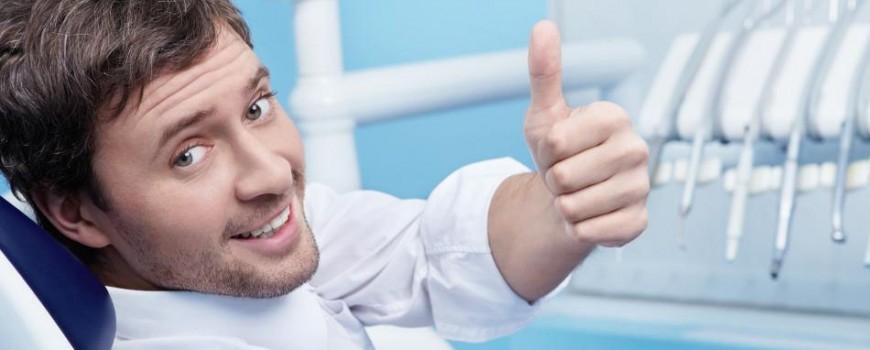 How to find a good dentist.
Oral hygiene is an important aspect of life, and by no means should be neglected. However finding a good dentist is has its caveats and conundrums. One should certainly go about finding a good dentist, much the same way as one finds a good pair of spectacles or finds a good doctor. A good dentist equals top notch dental care! Dental hygiene is one of the essential requirements to maintain the overall health of the body. To take good care of your teeth, you require a good dentist but finding the best dentist in town is quite a difficult task. One must always trust the most reliable and suitable resources to collect information and do not ever walk on the path of compromise when it comes to quality.
Do your research. Asking your friends and family to recommend a few good dentists to you never hurts. They may know a dentist that they've been visiting for a long time and the one who has exceptional service. It's also a good idea to ask on forums on the internet. Medical discussion forums will almost always have something related to dentistry. A good resource to have if you live in the States, is the American Dental Association.[1].Having options doesn't hurt. As with any other service, you're trying to get the best your money can offer.
Surf the Web. The internet will provide you with reliable information on the qualities and qualifications of renowned dentists in the city. Using the internet is an easy way to know a great deal about the various options without wasting much time.
Ask your doctor. Or visit some popular health care centers to get a list of recommendations. The health care center workers may come up with some really good references that can be seriously considered.
Consult an orthodontist or a periodontist. These experts will give you the best guidance related to finding a good dental practitioner.
Follow up on your leads. Call the clinics up and ask them about the kind of services, the technology used, fee charged for different treatments etc. The answers might provide a rough overview and help to do the comparison between different practitioners and finding the best for you.
Read blogs. Try to find out and read the blogs created by the dentists themselves. This is a great way to know about the different opinions regarding past treatments, as well as let you know about what existing patients think about their level of service.
Have an open-minded approach and carefully judge the positive and the negative comments on the forums. Take the right decision depending on them.
Set up an appointment. Set up a few appointments at a time, so you can compare the services offered by various doctors.
Get to know your future dentist. There's no point getting an exceptional dentist if you don't feel comfortable around them. Get to know a little bit of their records or how well they perform against competition. Have a look around their work place and make sure it's a place where you feel comfortable enough.
Explore the workplace. If the doctor is a splendid dentist, but keeps his workplace messy, that may be a deal breaker. On the other hand if a doctor is a decent dentist, but manages his workplace very well and staffs his employees meticulously, then he may be a better choice. Don't be afraid to ask for a look inside his office or the exam rooms.
Get to know the employees. If you're not comfortable around his employees or if they aren't comfortable around you, try to resolve any conflicts. If you cannot get your way around this, it maybe time to search for a new dentist.
You can do an easy little test to determine this simply by looking to see if the dentist and his medical staff wear gloves when performing all treatments on their patients. And also do they frequently sterilize their tools and instruments following use?
Cleanliness is often a huge aspect, and it is rightly so. Any medical professional must have a spick and span workplace because his profession demands so. We must bear in mind that we're preparing to let a total stranger to do work in our mouths, that just so happens to be one of the most significant elements of your body. This is one place that we are the very prone to catch sicknesses as well as infections. Would you rather risk germ filled hands work inside your mouth or would you prefer more time finding a dentist who is much more meticulous with the cleanliness of his staff, workplace and himself?